Bring Your Upholstered Furniture Back To Life
Maybe your upholstered furniture has not been cleaned in years and is looking dingy. Our professional cleaning technicians can provide a thorough cleaning of your furniture by removing soil and stains, returning it to almost new condition.
Since upholstered furniture uses materials that are varied, and methods of manufacture are different, one upholstery cleaning process will not work on all upholstered furniture. Special considerations must be taken according to such things as color fastness and stability of the fabric. At Minnesota Water and Fire Restoration, our trained professionals will test and confirm that we will provide the cleaning process that is right for your particular furniture's upholstery.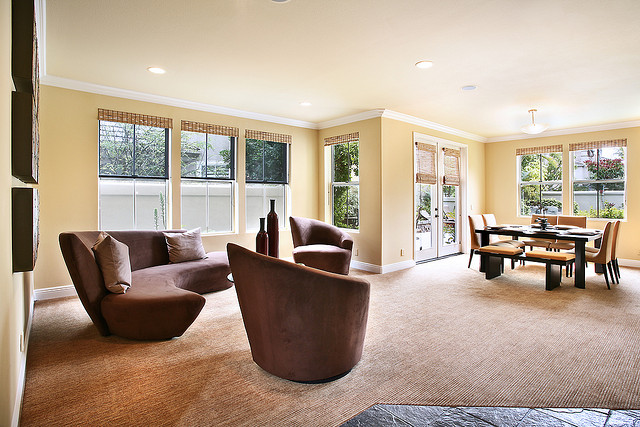 Steam or Dry Clean
Through the impact of technology, there have been huge advances in textile cleaning methods. Which one to use will best be determined by your Done Right Carpet & Restoration Inc. technician, based on many factors. Depending on your situation, the nature, and the level of the damage, we do both steam or dry cleaning methods.
Leather
Many people would agree that leather is one of the finest seating surfaces known to man. There are several types of leathers and finishes and no two should be cared for in the same way. Leather types ranges from pigmented leathers with a very durable finish, to Nubucks that are incredibly soft, and many other categories in between. Each of them has a distinct character of its own and need to be cleaned and cared for in their own way. The surface of Suede and Nubuck leather has no protective barrier to protect it. As a result, these leathers are prone to staining and soiling.
Keeping your leather in excellent condition can require the expertise of the experts at Done Right Carpet & Restoration Inc. We are highly trained, knowledgeable, and experienced in all leather types and methods of cleaning procedures in order to revitalize and give new life to your leather. We use a cleaning process that cleans and conditions in a one step process to prevent cracking and preserve the life of your valuable leather.
One of the reasons you purchased leather furniture is because of its reputation for long life. This especially holds true when you maintain it. Over time, soil will work into the leather if it is not cleaned. We provide cleaning care, using only the highest quality products, making a dramatic difference in the overall appearance.
At Done Right Carpet & Restoration Inc. it is our desire to keep all of your upholstered furniture looking great so that you can enjoy it for years to come. If you have questions regarding our upholstery cleaning services, please call 763-504-0808. One of our qualified cleaning specialists will be happy to assist you.